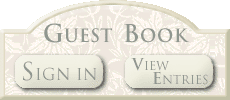 Welcome to the Rains home page. Adeliza and  I have two children, Billy JR, 25 and Byron, 20. We were married in Olongapo City Philippines on Oct 4. 1990 and had a second church wedding on 24 Feb. 1991 as a birthday present to Adeliza. We were stationed at NAS  Cubi Point Philippines until the base was closed in 1992. I retired from the US Navy in 1993 after 24 years of service. We then moved  to our present home here in Humble TX. Adeliza is from Hubo, Sorsogon, Luzon and I was raised in the small community of Asbury AL. Adeliza is a manager at a restaurant and I am semi-retired. This site is dedicated to the three most important people in my life. Adeliza, Billy JR. and Byron. For the best results, press F11 while viewing. Set up for 800 X 600. Relax and enjoy the music. Thank you for visiting us today. Billy, Adeliza, Billy JR, and Byron.  




 Adeliza-My Love-My Life-My Wife 

If Ever A Day Goes By That I Don't Say I Love You; Know Always That I Do






Double click here to add text.

Double click here to add text.

​Senior Night, Humble High School, 2015